Voyageur
During those times of year when my wife Patty and I are not in the South of France or off on another adventure, we can be found in Indianapolis visiting family and friends, or at the beach in Puerto Vallerta, Mexico where we've been passing a month in the sun to escape the gray chill of winter.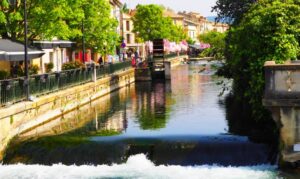 When in France, our apartment near Avignon, in the town of Isle sur la Sorgue, is nestled in the land conquered by Julius Caesar and made famous by Peter Mayle and Marcel Pagnol. It provides a base for our exploration of Provence, France, Europe, and beyond. We've kicked around in the souks of Marrakech and the Atlas Mountains as well as the cafés of Vienna and Berlin. Closer to home our day trips on drives within an hour of our shaded terrace provide plenty of adventure and bons temps with the many good friends we've made in L'Isle sur la Sorgue.
Friends and family passing through are treated to trips into the countryside to our favorite venues. We've even employed our guide touristique skills piloting a riverboat for three couples on a week-long cruise on the Canal du Midi.
In Another Life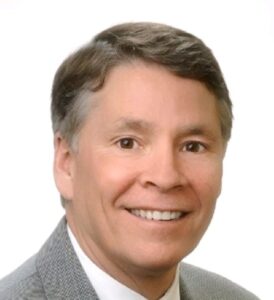 I was a litigator. I defended clients charged with all forms of criminal activity – from murder to driving too fast.  I did divorce work and tried civil lawsuits. Eventually, I transitioned to representing lawyers and judges in professional licensure matters. This led to assisting lawyers and law firms on issues pertaining to firm management, law firm dissolution and organization, malpractice, legal ethics, and related litigation.  
I ran my own practice and managed a firm of ten lawyers with a law partner. Later in my career I served as General Counsel to a firm of about 170 attorneys. I retired to a life of travel, cycling and travel writing in 2021.
Prior to becoming a lawyer I enjoyed various careers involving intrastate commerce. I began transporting goods as a neighborhood newspaper boy before transitioning to delivering flowers – at both the retail and wholesale levels.
Following a stint in the US Army, my deliveryman phase culminated with a vending machine route, providing essentials such as candy and pastries to hospitals, schools, and businesses in central Indiana.
Author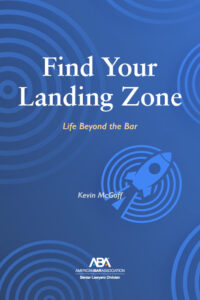 In 2022 I completed a book, Find Your Landing Zone – Life Beyond the Bar. My desire is to motivate lawyers to progress from thinking about what's coming to creating a personal plan to make it happen. 
My book includes exercises, down-to-earth advice and inspiring accounts from others who have set and achieved goals and effected change in their lives. The combination of tools, advice and stories provides motivation for readers to plan their move to a different career, to modify their relationship with their law firm or employer so they can also pursue personal goals, or to plan for a fulfilling retirement.
The American Bar Association accepted my book proposal and it was published in August, 2023. It is available on Amazon.
Speaker
I was a frequent speaker about legal ethics for over 25 years. In collaboration with a friend and the Indiana Continuing Legal Education Forum we developed a successful legal ethics program. It instantly resonated with attorney audiences and became a popular and sought-after CLE seminar. Our efforts were seen by an estimated 10,000 Indiana attorneys.
Approaching retirement to a new life, I helped develop Find Your Landing Zone as a workshop designed to motivate lawyers to prepare for a fulfilling life beyond the practice of law. The program is for restless lawyers—generally satisfied with life and career—but concerned that they are being shaped by their surroundings.