Travel with Sur La Route
 Tours of Provence at a Leisurely Pace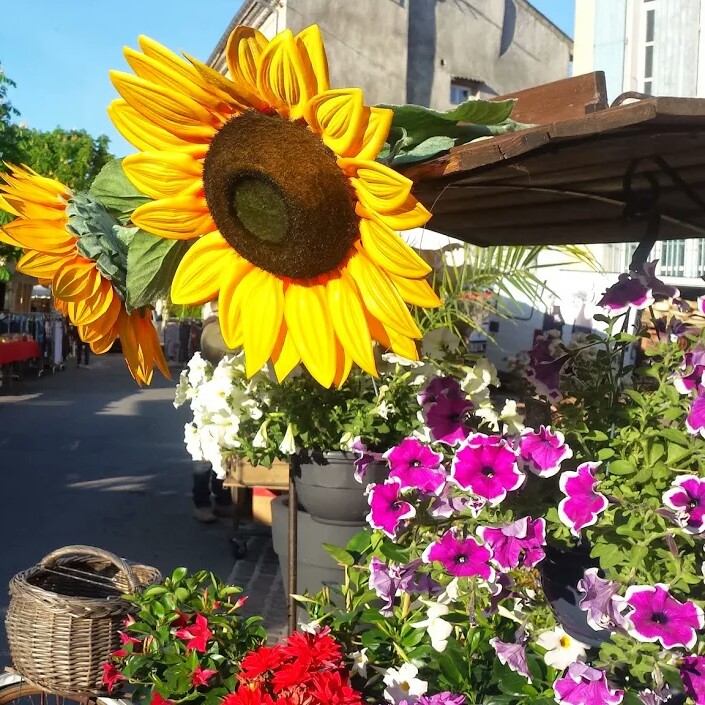 Market Day - L'Isle sur la Sorgue
Personalized touring in Provence
Specializing in customized trips limited to six persons, with a focus on the sites, tastes and sounds of Provence from our base in L'Isle sur la Sorgue. We will assist in planning your visit to tailor it to the group's wishes. This is not a canned tour with a guide dictating what you will see, when you will visit and what time you leave every morning. Our goal is to provide an opportunity to live as a Provençal for five or seven days, taking trips to nearby sites that we help you select.
Guests will stay in apartments we arrange located within the town center. We are familiar with the properties and the owners. You'll have your own living space in a 2-person apartment—assuring privacy and the opportunity to relax at the end of the day.
Most lunches and dinners are included, as is transportation entrance fees at sites throughout the region; We'll have tables at restaurants we regularly patronize in the village and surrounding towns.
Our French Experience
We've been coming to France for over forty years. Since settling on a property in Provence in 2012, we have travelled extensively throughout the region. We have entertained some of our American friends in France over the past few years and have experience organizing residences, excursions and of course meals at restaurants and bistros with which we are familiar.
We look forward to sharing our experience and knowledge of the area by arranging your trip, but doing so in a way that combines independent and small group travel. A number of our American friends want the comfort of no language barrier and the opportunity for a true experience of life in a small town without guessing as to accommodations, where to eat or how long it takes to drive to the Pont du Gard. Our program is designed for you to relax and enjoy life in Provence, leaving the details to us.
Cost and What is Included
The rate for our 7 day tour (Saturday to Friday) is $2,850 per person, anticipating double occupancy. You will enjoy:
Personalized tour of Provence, designed for you
Accommodations in an apartment located in L'Isle sur la Sorgue
Transportation to and from the train station in Avignon
Most lunches
Dinner two nights
Transportation throughout the region
Entry fees to sites, exhibits and museums
Assistance in planning and making your travel arrangements to France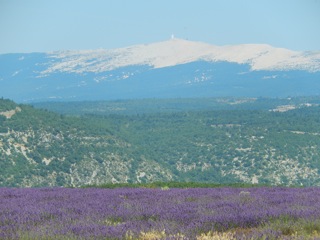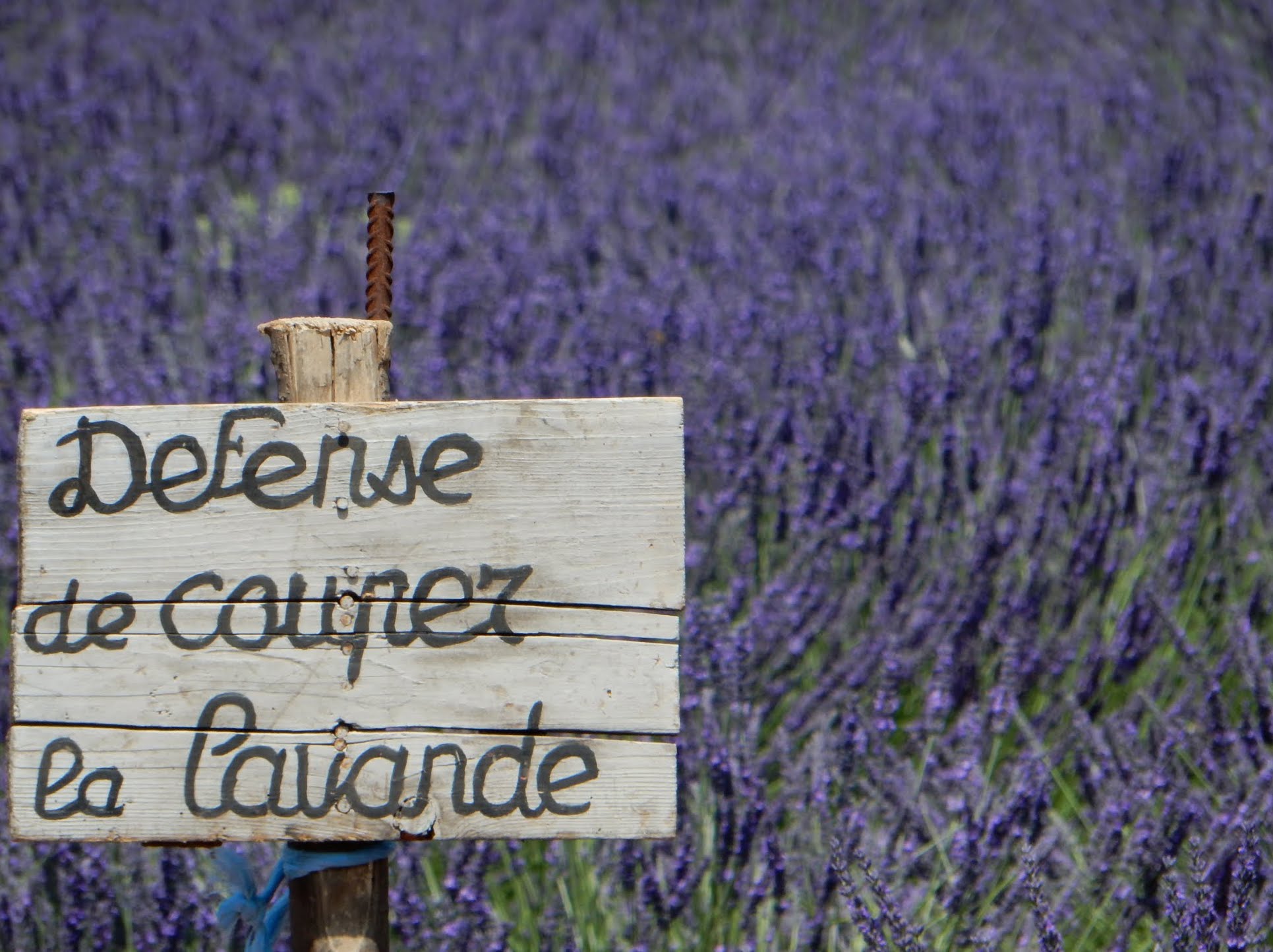 Contact us if you:
Desire to visit Provence living on your own but fear your high school French will hold you back;
Have a general idea about Provence but would like help planning and appreciating what can be done in a day without the feel of a forced march;
Have been to Paris and want to see a different part of France;
Refuse to be caught jumping off a bus wearing a pink name tag to follow the guy in the orange hat;
Would like to spend a few days reconnecting with your siblings using some of the resources mom and dad kindly left behind;
Travel well with other couples and want to do something other than an all-inclusive in Cancun;
Have been hounded by your significant other to plan a trip, but you are too busy;
Recently dreamed that you retired to the South of France and want to experience daily life from the café table of a local;
Have no interest in renting a car, asking for directions, finding a place to stay, or trying to discover where the locals are having lunch.
Itineraries in Provence – the Vaucluse, the Luberon and beyond
There are many options, and given the distance guests may wish to incorporate visits to other points on the continent and beyond. We've put together some ideas for a visit to L'Isle sur la Sorgue and Provence for however long you want to stay. We have developed some possible itineraries for you to consider. There are a vast amount of things to do in the area, even though it is geographically small. There are many things to do beyond the suggestions in this memo. Feel free to share ideas beyond what we have included.
Here are a few websites to get you started.
http://www.provenceweb.fr/e/villages.htm
Considerations, Recommendations and Random Thoughts
What is the best time to visit? The answer for us has become 'whenever you can get there.' April and May are great months to be in Provence. May has several holidays – May 1st is Labor Day and May 8th commemorates the end of WW-II. There are ceremonies on the latter and the Fête de la Fraise – a great strawberry festival is held in Velleron – 10 minutes away – every May 8th. The month of October offers travellers great weather and a more relaxed atmosphere with the summer tourists having left for home. If you plan early, we will likely have the pick of the best accommodations for our guests.
You will want to be in L'Isle sur la Sorgue on Sunday for the market. It is one of the largest in the region and we always make it an all day affair. If coming directly from the US it is best to arrive in Europe a few days early. Sunday is a full day in the village, which may include a siesta after a full morning wandering the market and a leisurely lunch at a restaurant along the river Sorgue.
Tour options can be by consensus of the group. We can mix and match the itineraries, or construct other itineraries that we can discuss. Your Guide Touristique has attempted with these suggestions to maximize your sightseeing opportunities by heading generally in one direction and keeping manageable distances between sites. Most importantly, these trips are designed to be leisurely and to give guests the opportunity to enjoy the 'life Provençal' by living in the village. There are no early morning departures or long road trips. We will help you select sites, towns and excursions of interest to you. One promise, you will not see everything in the region through a series of drive-bys and 10 minute stops to take photos.
You will enjoy leisurely mornings, slow paced lunches and we will return to L'Isle sur la Sorgue by late afternoon in order to relax and enjoy the village. Dinners of course can be all evening affairs. There is jogging, cycling and kayaking for those rejecting the Provençal pace and looking for constant motion. We will arrange rentals for you, just let us know.
How to get to Provence
We highly recommend that our guests arrive in France several days before we meet in Provence. This will enable you to be over the jet lag and ready to relax. You may wish to visit Paris for a few days and take the high speed train (TGV) to Avignon where we will meet you at the station.
You can fly to Marseille from many places within Europe depending on your airline of choice. Our friends connect through Frankfurt, Munich and London. Delta and Air France connections are very easy and are our carriers of preference. We will help you arrange, at your expense, transportation to and/or from the airport at Marseille which is a 50 min drive, a short train ride if the connection works or an expensive cab ride.You can venture to many places using the train or flying out of Marseille before or after your visit.
We do not recommend driving to or from Paris. It is a solid 7 hour drive with very heavy traffic, lots of trucks. It is not a leisurely, scenic drive. But, there is much to do south not covered in this package and picking up a car on either end of the tour and hitting the road to Spain, the Côte d'Azur, or elsewhere is easy.
Accommodations
As a part of our service we will arrange an apartment for you that is within the old part of the village. We have stayed in some of the properties, know some of the owners and have personally visited each rental. There are accommodations for two and options available if some couples choose to share a residence.The better places will be rented six to twelve months in advance. Scheduling well ahead of your trip will allow us more flexibility in securing accommodations.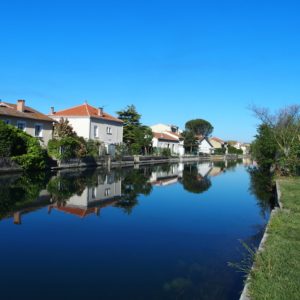 Sample Itineraries
As you become familiar with the area through your own study or our conversations and email exchanges, you may develop a wish list of what you would like to see and do. We will help you tailor your trip to suit your wishes, and to guide you as to what is realistic given the constraint of time, the reality of distances and a desire to maintain a leisurely pace.
Saturday – Arrival Day in L'Isle sur la Sorgue
If coming directly from the US, it is unlikely you will arrive in the village before lunch; more probably it will be mid to late afternoon. This schedule was prepared with those times in mind. Those travelers that arrive from Paris, a 3 hour train trip, will likewise not arrive until mid afternoon, but have the advantage of having recovered from jet lag.
Avignon TGV Station greeting and transfer to L'Isle sur la Sorgue
Free day to settle into your apartment, recover from your travel, nap and explore the town
Cocktails and hors d'œuvres at our apartment
Dinner at Mistral Bistro Moderne
Sunday Market – Unwind with a leisurely morning in L'Isle
L'Isle sur la Sorgue boasts one of the largest Sunday markets in Provence. Take a coffee and croissants and enjoy the morning paper and people watching while soaking up the morning sun at a café on la Sorgue while the vendors prepare their wares for the market.
Spend the morning at the market, walk the town, visit the exhibit at the Campredon, antique shops, Collégiale Notre-Dame-des-Anges, and identify cafés, bars and restaurants for future reference.
The town has a nice website you may wish to view –  http://www.islesurlasorgue.fr/
Lunch along the Sorgue at L'Écailler
Leisurely afternoon in town or a short trip to Saumane de Vaucluse and the Fontaine de Vaucluse
Old Roman Tour
Following a leisurely breakfast, this excursion visits points west of the Rhone. Explore the town of Uzès, where we will have lunch followed by a trip to the renowned Pont du Gard.
Return to L'Isle sur la Sorgue late afternoon for l'apéro at Café de France
Dinner at Mistral Bistro Moderne
Heart of the Vaucluse Tour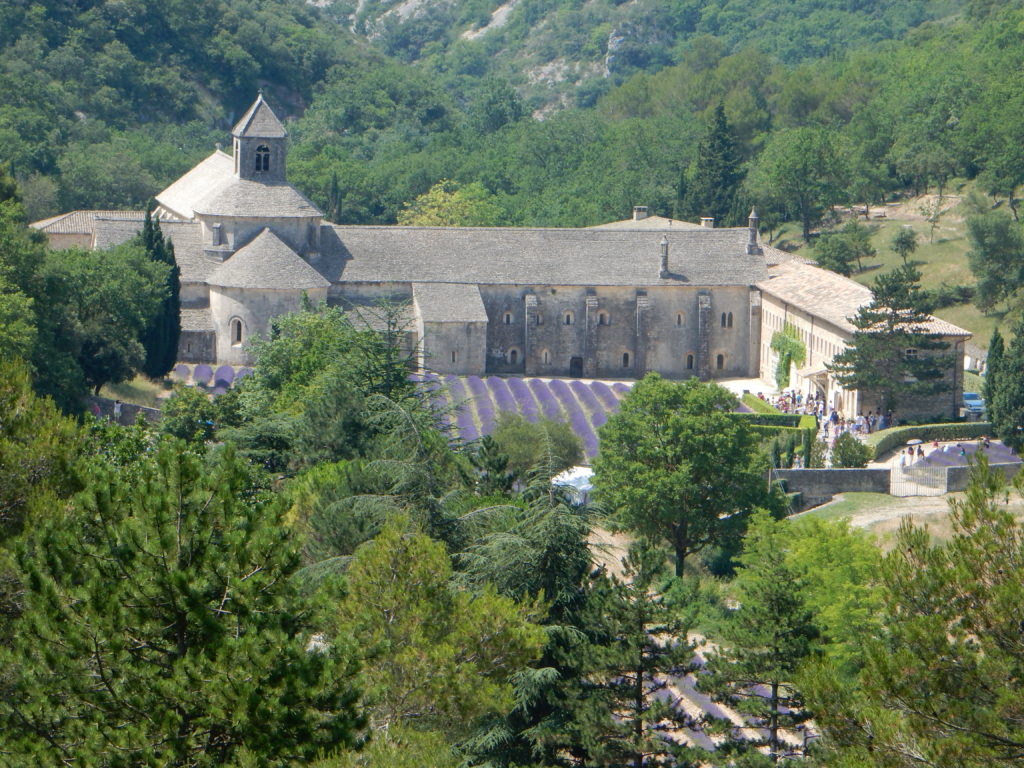 This takes us to points east of L'Isle. Destinations may include: Gordes, Roussillon, Lacoste, Bonnieux and Lourmarin, Abbaye Sénanque, Musée de la Lavande. Each of these villages has its own character and given their proximity to each other we can arrange stops at several of them in a day.
This tour is inspired by author Peter Mayle, who lives in Lourmarin. You may wish to read A Year in Provence or Toujours Provence before your visit. The Ridley Scott movie 'A Good Year' was filmed in the area and is worth viewing. You will opt for this trip if you see the movie.
You may read up on Peter on his website if you like http://www.petermayle.com/works.php
The Alpilles
These beautiful hills cover the landscape south and west of Avignon. We will travel south west across the Rhone, starting with morning café in Eygalières then on to Saint-Rémy-de-Provence, one time home of Vincent Van Gogh and the birthplace of Nostradamus. We tour the town before leaving for lunch in Les Baux-de-Provence. Following lunch we'll visit the Carrières de Lumières, a brilliant exhibit in a stone quarry featuring a combination of art for the eyes and music for the ears.
Return to L'Isle sur la Sorgue late afternoon for an apéro at Le 17 Place aux Vins
Tour of Avignon
Pope's Palace (Palais des Papes) and Pont Saint-Bénézet in Avignon
Morning café by the Sorgue, then take the short train ride to Avignon, to avoid the traffic and parking challenges. We will spend the day as there are plenty of sightseeing opportunities in Avignon. We can visit the Palais des Papes and the famous bridge which does not span the river. There are museums and a vibrant market, Les Halles. We'll return to L'Isle late afternoon
Wine Country Tour
There are many options for visiting the vineyards as you will be staying thirty minutes from the heart of the Rhône Valley. Following are some ideas for touring.
Visit Châteauneuf-du-Pape in the morning, and have lunch in Séguret, a small village with a nice restaurant and great vistas over the plain leading to the Rhône and the Montmirail. An alternative to Séguret would be a visit to Vaison-la-Romaine for lunch. This is a nice town, founded by Romans and boasts well preserved excavated ruins in the town center.
If there is interest we can arrange a visit with a small vintner.
Mont Ventoux and the Gorge de la Nesque
Visit the Mont Ventoux, famous as a brutal climb during the Tour de France. Watch from the car as would be Tour riders chug up the hill to the lunar like landscape. You will gain new respect for the riders when you experience the grade of this climb.There is a stunning drive through the Gorge de la Nesque. In July, this route is filled with lavender fields in bloom. There are beautiful drives in the area to small mountain towns such as Sault.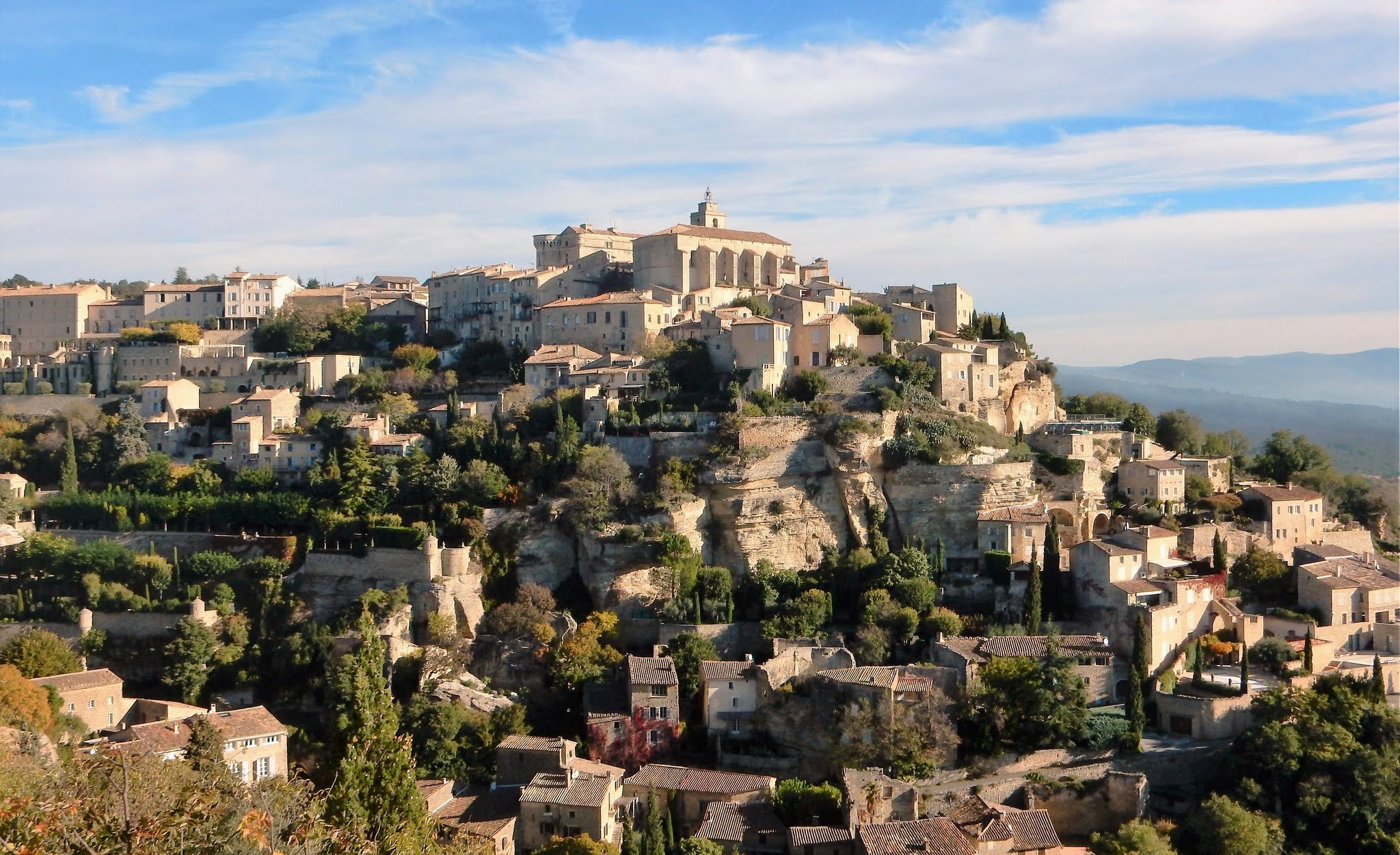 What do you think?
Take some time to reflect on what we have shared; do a little web browsing and start a list, prioritising what places you would like to visit. Jot down your questions and email them or give us a call. That will help us begin to build your personalized tour of the south of France.
We look forward to hearing from you soon and helping you plan a bon voyage.
Kevin and Patty McGoff
317-432-3540
Kevin.mcgoff1@gmail.com